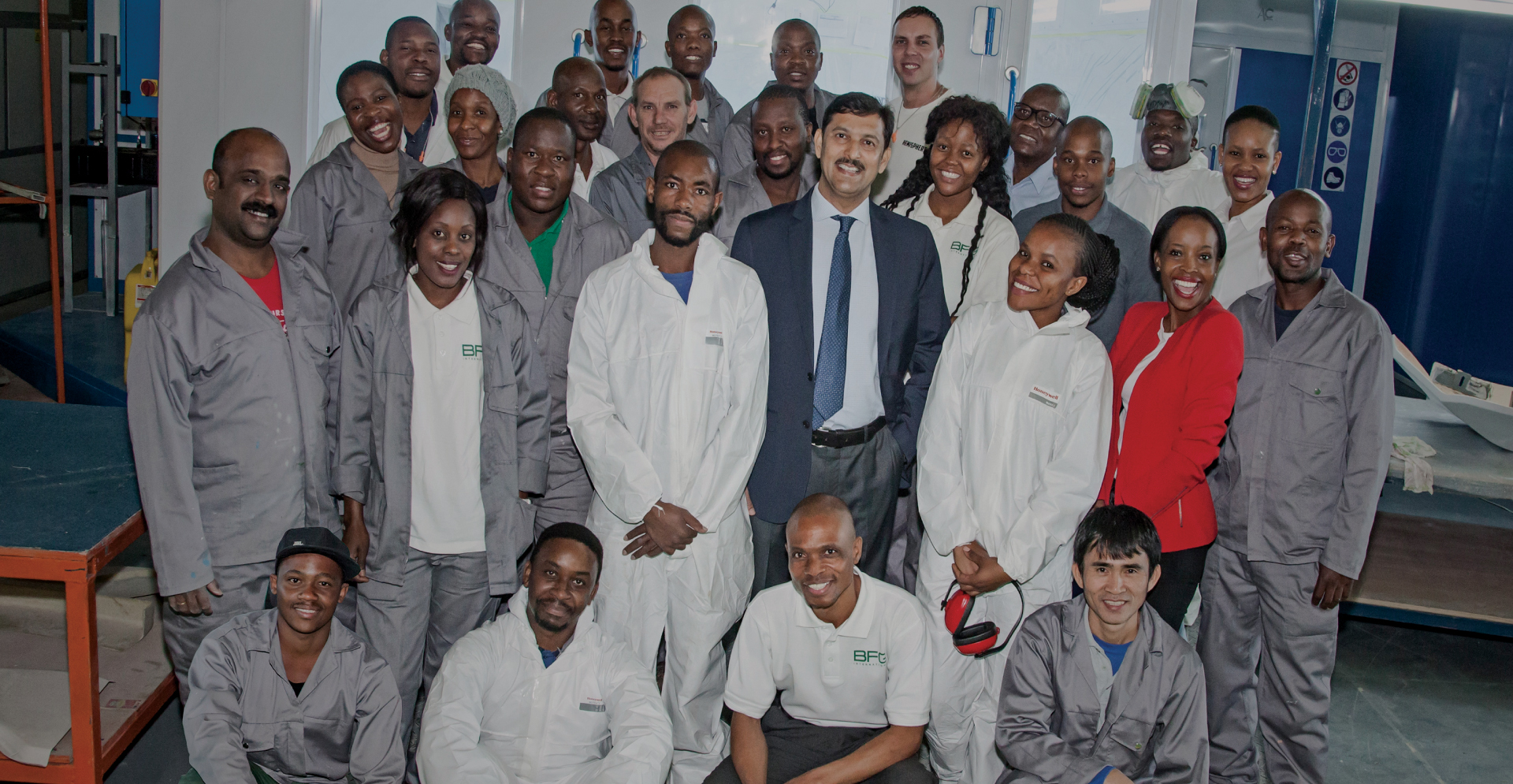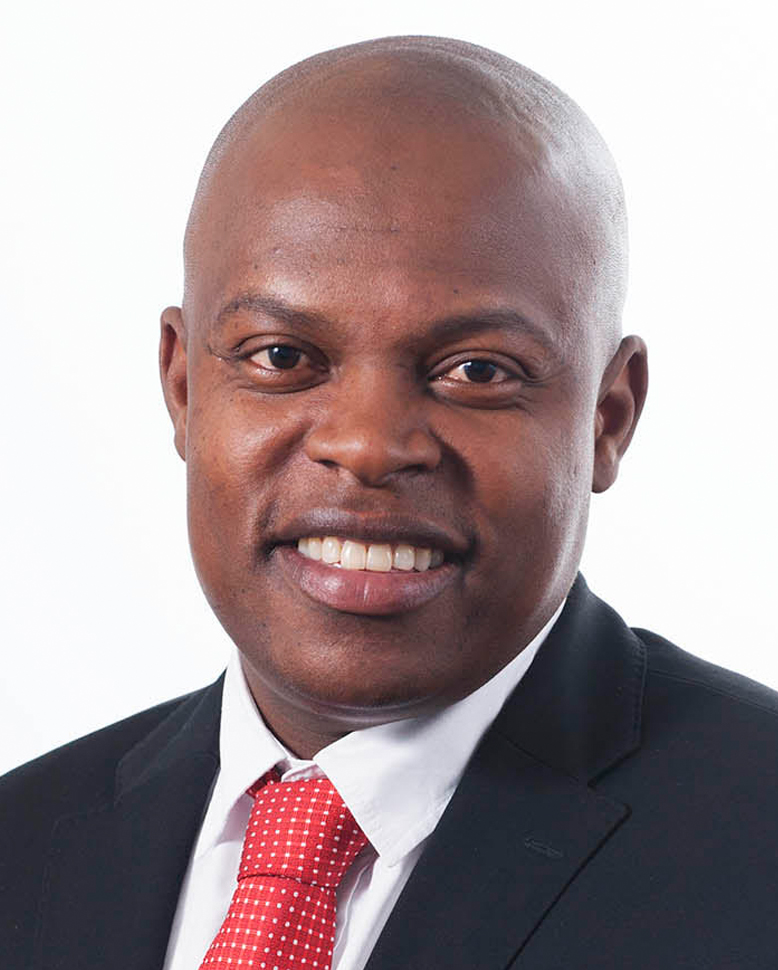 Managing Director
Qualifications: BSc (Chemistry), 1999, University of Limpopo, BSC Honours (Chemistry), 2000, University of Limpopo. Master of Business Leadership, 2009, University of South Africa, partial completion
Bongani was appointed Managing Director of BFG Africa in January 2022. He has been closely associated with BFG through his owner company Lunghisa Consulting (Pty) Limited a sub-contractor / consulting firm to Tshifaro Technical Services, which has consulted to Gibela Rail since 2018. Lunghisa Consulting applies lean principles for Sustainable Operational Performance, improving productivity, cost, quality, delivery, safety, morale and innovation.
BFG is a major supplier to Gibela Rail of front ends, drivers desk and interiors. Over a 24-month period, Lunghisa Consulting improved BFG productivity to meet Gibela Train Set (TS) Takt Requirements from 0,2 TS to 4 TS with ambitious future targets in place. Other major clients of Lunghisa Consulting include General Electric and RCL.
Prior to founding Lunghisa Consulting, Bongani worked in an operations executive role for over 10 years, across a wide range of industries involving blue chip companies, across the chemical and food, construction products and packaging industries. He developed keen skills in navigating corporate versus trade union and societal relations. One of his key strengths lies in transforming corporate cultures and delivering on turnaround strategies to improve performance, including that of manufacturing facilities.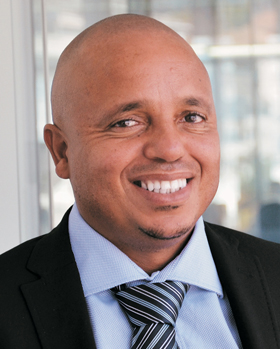 Chairman
Qualifications: Bachelor of Management Science (Finance), 1994, Kean University, New Jersey, USA. MBA (Finance), 1999, Rutgers State University, New Jersey, USA.
At the age of 20, Masimo received a tuition waiver (scholarship) to attend Kean University in New Jersey, USA and following his graduation in 1995, he started his career as a financial data analyst on Wall Street working for a subsidiary of the Thompson Financial Group. In 1997 he enrolled for an MBA (Finance) at Rutgers University and thereafter joined Merrill Lynch in London on the convertible bonds desk. Masimo returned to South Africa in 2000 to run an equity derivatives book at Gensec Bank, currently Sanlam Capital Markets. Masimo co-founded Mergence Africa Holdings in 2004 with the vision to create a world-class diversified financial services group. With some R42 billion in assets under management, the group spans asset management, derivatives trading, property, commodity finance and industrial holdings. Masimo is both MD of the Group and MD of Mergence Investment Managers, a specialist asset manager with dual capability across listed and unlisted investments. Masimo is an entrepreneur by nature and believes fervently in creating "shared value".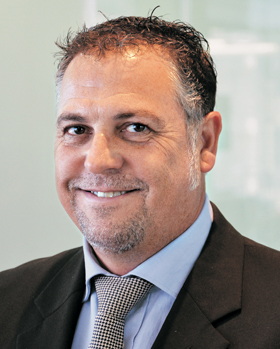 Chief Operating Officer, Mergence Group
Qualifications: B Com (Honours), 1987, University of Natal. Chartered Accountant, 1990, Public Accountants & Auditors Board. CFA® charterholder, 1999.
Andy has 27 years' experience in the financial services industry with an in-depth technical knowledge and wealth of hands-on experience in managing the operational and administration divisions of leading asset management and administration companies. He commenced his career in the administration of offshore hedge funds in the Caribbean, returning to South Africa in 1995 and joining Coronation Fund Managers in early 1996. In 1998 he was one of the founders of FinSource (now Maitland) with Coronation as the lead client. During 2004/5 Andy was COO at African Harvest Fund Managers and thereafter left the industry for four years to pursue various entrepreneurial ventures for this own account. In 2010 he returned to the financial services industry as a consultant before joining Mergence in 2012 as Chief Operating Officer.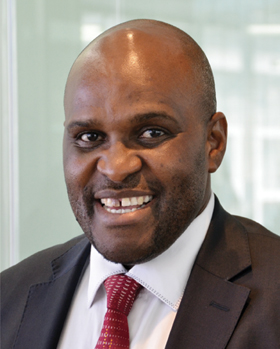 Executive Director
Qualifications: M Tech (Marketing), coursework complete and busy finalising. Associate Financial Planner (AFP), 2005, University of Free State. B Tech (Marketing), 2003, Cape Peninsula University of Technology. Certificate of Proficiency (COP) (Retirement Funding), Institute of Retirement Funds (IISA).
Bongani has 24 years of experience in the financial services industry. He worked for a major financial services company in various roles, including in the consultants & actuaries division, as an Institutional Sales Executive in the employee benefits division, and a manager in the Corporate Social Investment Transformation departments. Bongani has a BTech Marketing Degree and is currently working towards an MTech in Marketing. He is an Associate Financial Planner and holds a Certificate of Proficiency in Retirement Funding from the Institute of Retirement Funds. Bongani joined Mergence Investment Managers in January 2009 in the Business Development division. He is a member of the Mergence Executive Committee.